Innovations 2007
MC 1300 - The largest M-Chain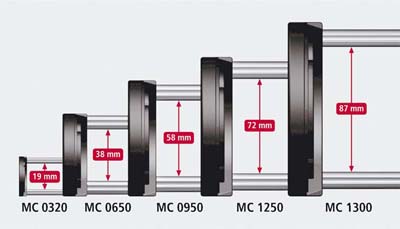 robust design, suitable even for the toughest ambient conditions
ideal for extreme long travel lengths and the use in the RCC system
Plus all the well-known benefits the MC-series offers to you!
RCC - 500 m without sag
New roller system without rolling carriage system for extreme long travels
- Rollers mounted to the sidebands
- The cable carrier runs on the fixed guide rail and is mounted to the "standard" mounting height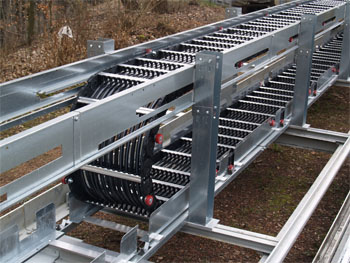 Functional principle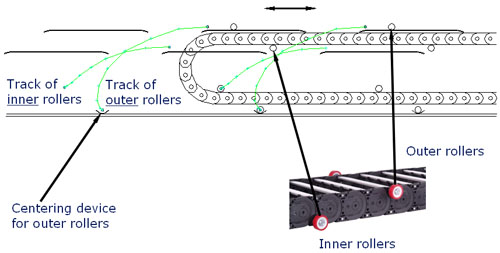 Low noise and low-vibration operation even at high speed
No impacting of the rollers against one another
Use of proven standard cable carriers
Long service life for the cables
Especially gentle on cables since they are only bent at the bending radius of the cable carrier.
No counter-bending as it is used in gliding arrangements.
Optimum force introduction into the straight upper trough of the cable carrier!

Minimum loop overhang
minimized lengths of cable carrier, cable and guiding channel
reduced cost

Additional safety from integrated climbing protection
The carrier does not climb dangerously in the acceleration phase due to the decreased friction and associated reduced thrust.
For additional safety, the top of the channel forms a U-shape which holds the carrier rollers in case of malfunction.